One thing you can count on in Texas is extremely hot weather. When temps go up, so does your energy use. Consider taking these steps now to help lower your bills and help conserve energy.
Turn up your thermostat. Small changes can make a big difference.
Set your thermostat at a temperature you find comfortable. Keep in mind, each degree set above 72 can save you up to 3 percent on your cooling costs. If you leave your home for more than 4 hours, set your thermostat 4 degrees higher. Make sure not to turn off your system, this can result in excess usage to cool your home when you return.
Run a ceiling fan to circulate the air and help you feel cooler.
A ceiling fan can make an air-conditioned room feel 2 degrees cooler. This cooling effect allows you to turn up your thermostat and save even more energy. Keep in mind that fans cool people, not rooms, and should be turned off when you leave the room. 
Block out the sun.
Windows create a greenhouse effect in our homes, allowing the sun's rays to enter and trap warm air inside. Use blinds or curtains to block out the strong summer rays.
Wash clothes in cold water.
An estimated 75 to 90 percent of all energy used to wash a load of laundry comes from using hot water.
Replace your air filter.
Your HVAC system's air filter gets a lot more use during the summer. A clogged or dirty air filter makes your HVAC work much harder to take air in. By replacing filters regularly, you can help lower your energy consumption up to 15 percent.
Not using it? Unplug it.
Even appliances that are turned off still use small amounts of electricity. These are known as "energy vampires." Stop these energy vampires by unplugging any unnecessary electronics, lamps, appliances, and anything else you are not actively using. This can help lower your electric bill up to 10 percent.
Help With Conservation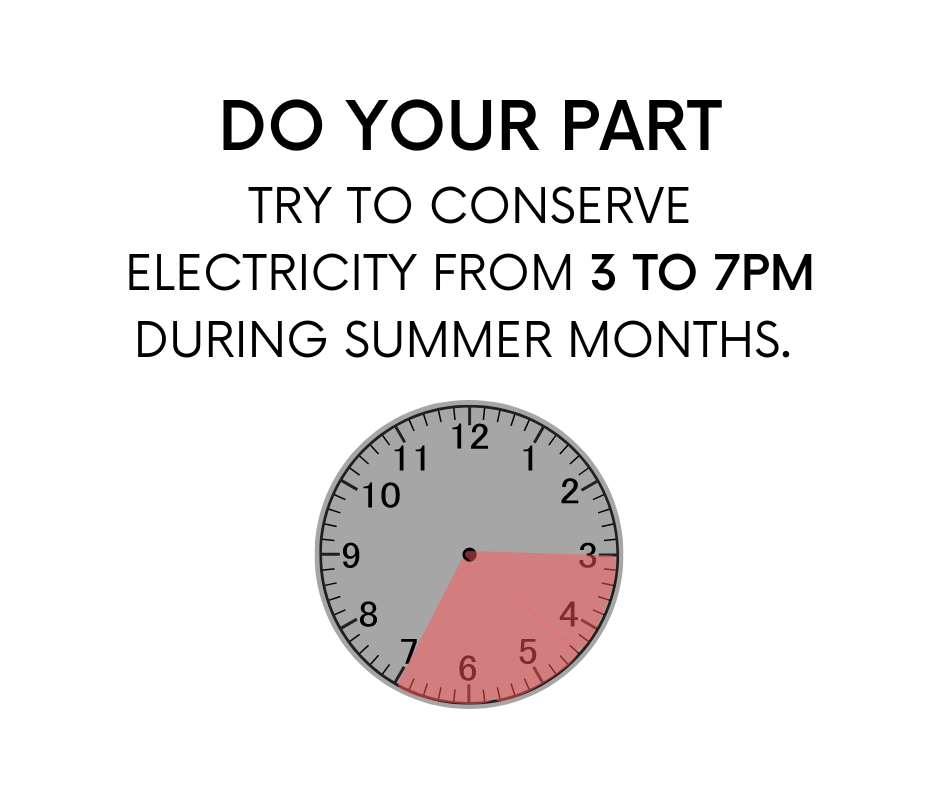 Help WIth Conservation
If you want to help reduce the overall demand on the electric grid, conservation is key. The best time to conserve electricity is during the hottest part of the day between 3 and 7 pm. Here are some additional ways to conserve electricity:
When the weather is nice, fire up the grill and cook your dinner outside to avoid heating your home with an oven.
Use small appliances, such as a slow cooker, microwave, air fryer, or toaster oven. These use less energy and produce less heat than your oven.
Avoid taking showers or baths during peak demand hours.
Run appliances, such as your washer, dryer, or dishwasher, in the morning or at night before you go to bed.
How Temperature Affects Your Use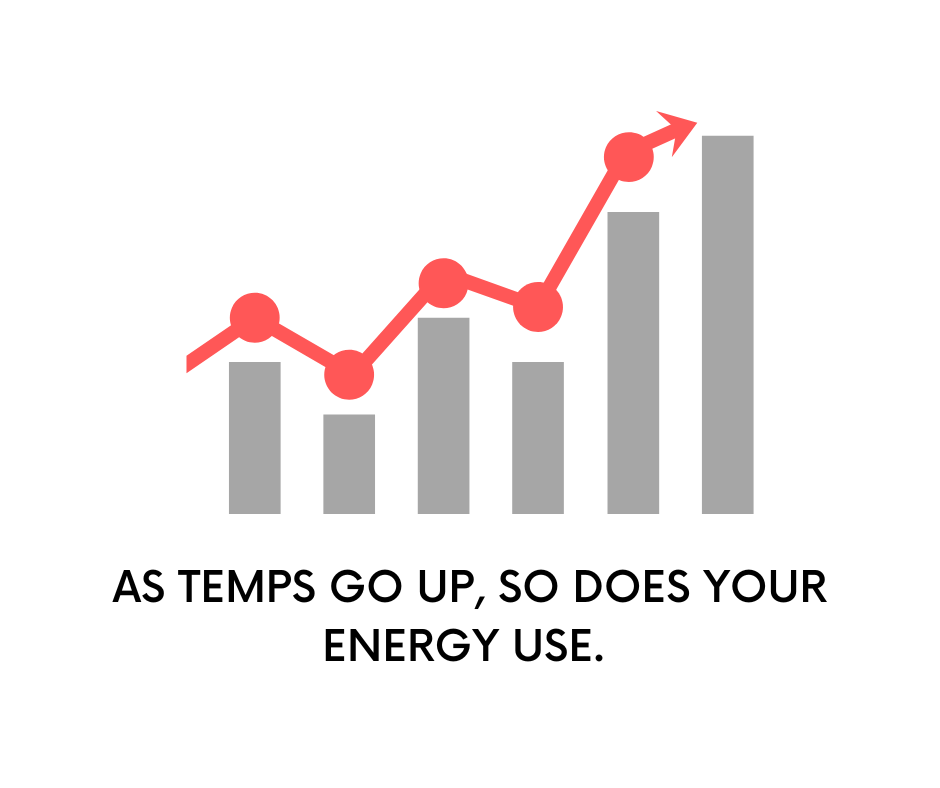 How Temperature Affects Your Use
When extreme weather conditions exist outside, the temperature inside is adjusted. On average, the hottest months in Texas are July and August. During these months, our members often increase their energy use. Heating and cooling accounts for the largest portion of a home's energy use. Even if you did not adjust the temperature on your thermostat, warmer than average weather probably had your system working overtime to maintain a comfortable temperature inside. The larger the gap between outdoor temperatures and indoor temperatures, the harder the AC unit must work to keep a home's interior cool.
ERCOT Grid Notification Tool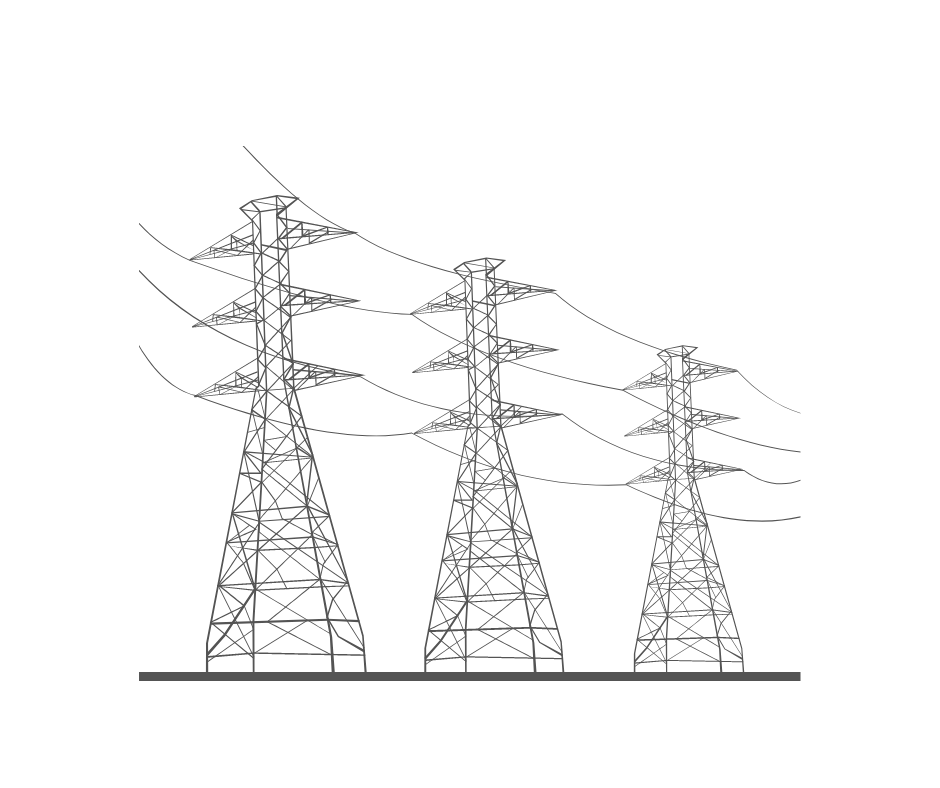 The Electric Reliability Council of Texas (ERCOT) has launched the Texas Advisory and Notification System (TXANS) to provide clear and reliable information on ERCOT grid conditions.
TXANS will:
Serve as a resource to the public to follow ERCOT grid conditions
Introduce the ERCOT Weather Watch
Inform the public on grid condition levels and of any public action needed
Keep all Texans informed through various communication channels
Click here for more information and to sign up for notifications.